AccuClean® Whole-Home Air Cleaner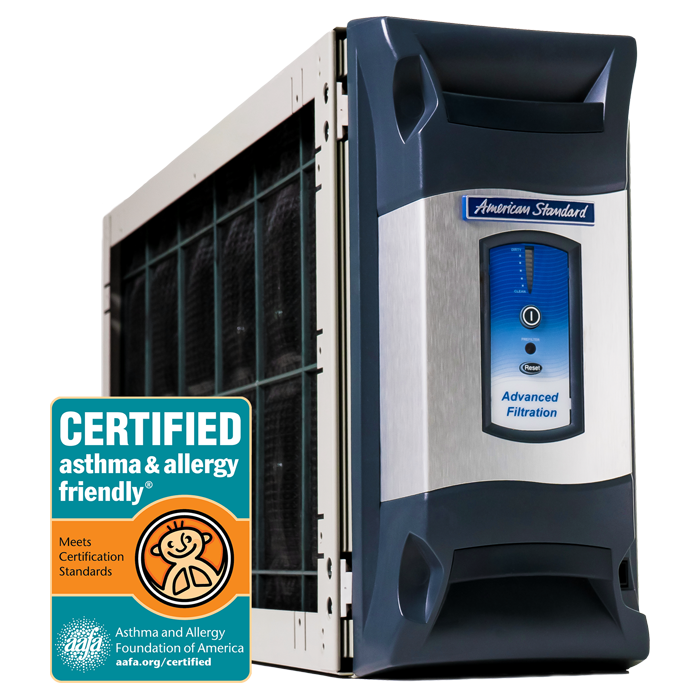 AccuClean® Whole-Home Air Cleaner brings air purification to a whole new level by effectively reducing the presence of potential asthma and allergy-related triggers in your home, including dust, pollen, pet hair and dander, dust mites, mildew, lint, fungus, most tobacco smoke, cooking grease, and even certain bacteria.
AccuClean Air Cleaner has been documented in an independent testing environment to remove more than 99% of the air pollutants, including the surrogate for the virus that causes COVID-19 within 30 minutes and the Influenza A (H1N1) virus.
Asthma & allergy friendly® Certified by the Asthma and Allergy Foundation of America®
This certification identifies products suitable for people with asthma and allergies. The asthma & allergy friendly® Certification Mark is awarded only to those products that that are scientifically proven to reduce exposure to asthma and allergy triggers.
Air Purification Product Offering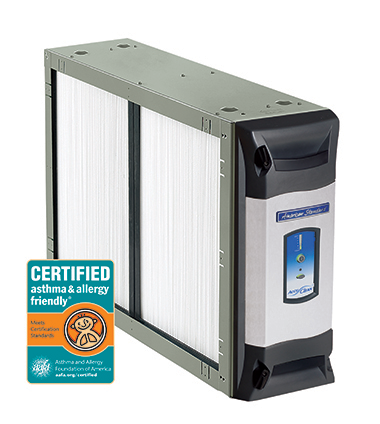 AccuClean™ Whole-Home Air Filtration System
View Brochure
Model Family: AFD
Filter efficiency: Removes up to 99.98 percent of allergens from the filtered air-—including 99.9% of the Influenza A (H1N1) virus
Germicidal rate: 99.9% of the Influenza A (H1N1) virus
Warranty: 10 Year limited warranty on internal functional parts
Manufacturer's Stated Benefits:
Eight times more effective than the best HEPA room appliance
100 times more effective than a standard one-inch throwaway filter or ionic-type room appliance
Delivers cleaner air and more of it
Reusable filter can be cleaned by vacuuming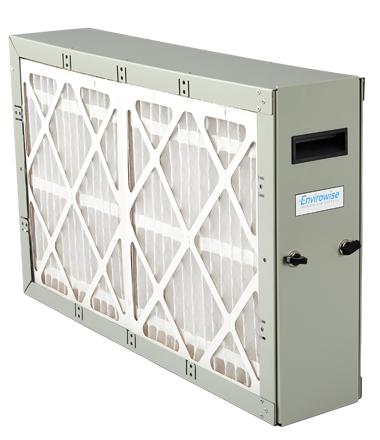 Perfect Fit™ Air Cleaner
View Brochure
Model Family: Quikbox
Filter efficiency: Up to 20 times more effective than a standard throwaway filter
Germicidal rate: N/A
Warranty: N/A
Manufacturer's Stated Benefits:
Available in a variety of sizes
Fits in tight spaces and in virtually any position
Heavy-duty construction assures long life and continued reliability